Why Your Saddle is Dangerous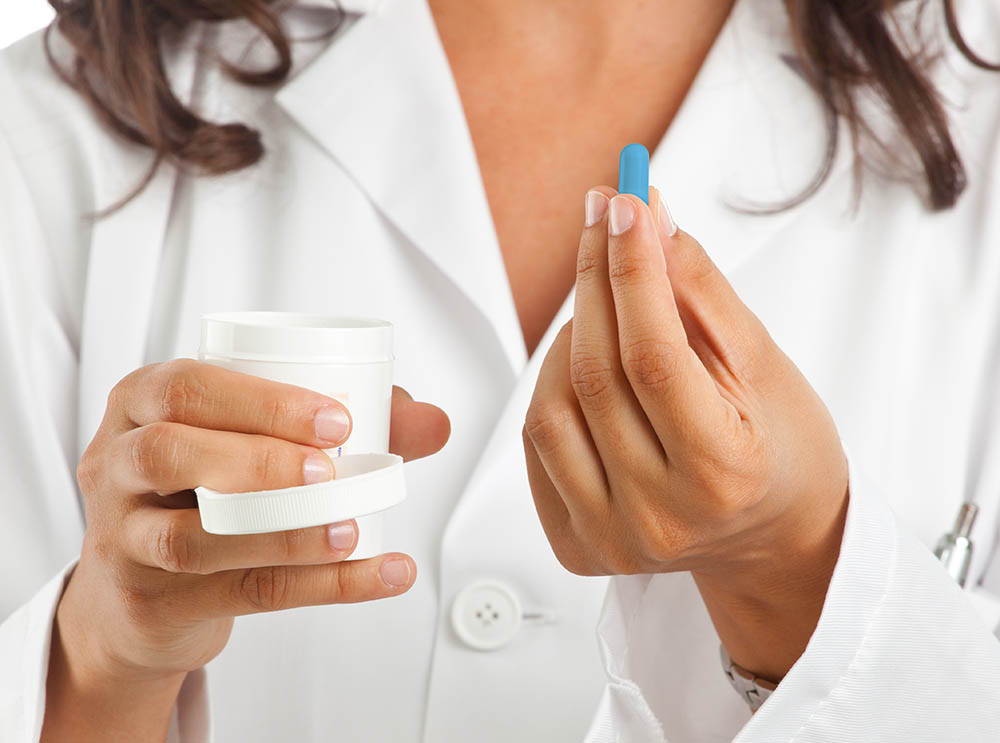 "There are only two kinds of male cyclists – those who are impotent and those who will be impotent."
Of course, Dr. Goldstein said that BEFORE we invented the revolutionary Bisaddle!
THE PROBLEM ISN'T YOU OR BIKE RIDING. THE PROBLEM IS YOUR SADDLE!
Bicycle Riding Good for Health, Bad for Sex , Fact or Fiction?
Too many active people have been advised —or have decided on their own—to give up a healthy, fun-filled sport … a sport they love with all their hearts: Bicycle riding.
Still others have decided not to start riding bikes at all because of the reported risks of developing embarrassing or painful physical conditions: prostate problems, surgery, ED, urinary tract infections, and more.
A Study into Saddles, Comfort & Health
Watch the 3D Video which demonstrates how traditional saddles put pressure in blood vessels and nerves.
"High pressure is exerted on the blood vessels in the genital area during cycling caused by the body weight of the sportsman. The consequence… risk of continuous impotency." Dr. Frank Sommer
"There's as much penis inside the body as outside … When you sit on a regular bike saddle, you're sitting on your penis." Dr Steven Schrader
"Much of the biomedical community has reached a consensus about the association between erectile dysfunction and bicycle saddles— "Cutting Off the Nose to Save the Penis" 2008 NIOSH Study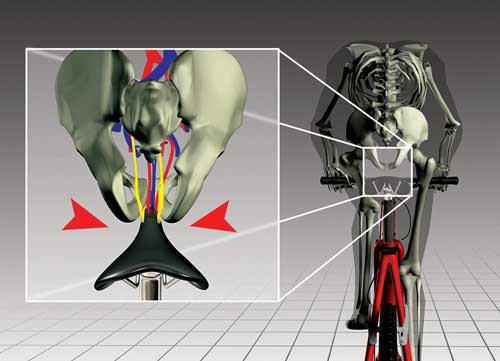 Risks of traditional saddle
Study reveals that riding or sitting on a traditional saddle for long periods of time could cause….
Inability for women to reach orgasm

Difficulty for men to get an erection

Double your risk of prostate cancer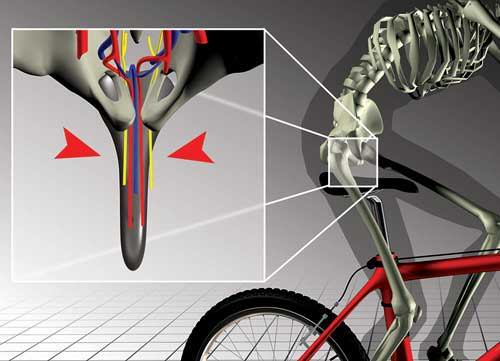 Soft tissue bruising and pain
Pressure from the nose of regular bicycle seats, make an extended ride not just uncomfortable but downright damaging.
Regular saddles can leave you feeling sore and numb "down under"

There's nothing fun about painful pressure on your genitals

The longer you sit or ride…the more damage you cause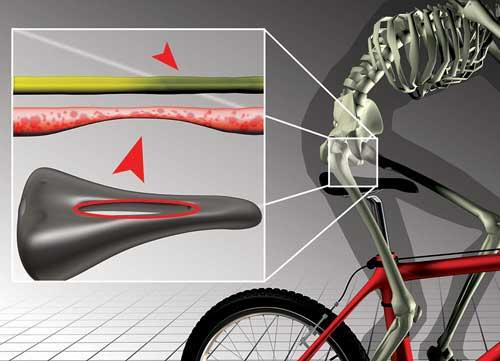 Long-term consequence of pressure
A typical bike seat directs pressure against your perineum that contains the nerves and arteries to your genitals.
Long-term pressure can cause impotence in males

Women can also experience numbness and sexual dysfunction

Those considered overweight or obese have increased risks